Jim Shaw's list, part 1
WARNING: All the people mentioned herein are DEAD, or pretty much dead, and if you listen to their music your hair could turn gray overnight and all your teeth could fall out. If you're under 50, you better think about that before you go listening to stuff by people you've never even heard of.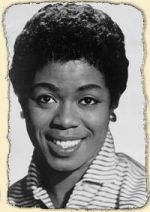 Sarah Vaughan - "No Count Sarah" (with the Count Basie band minus Count Basie). "No count" - get it?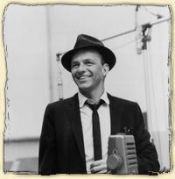 Frank Sinatra - "In the Wee Small Hours." He was the definitive singer of the songs of my generation. He gave real meaning to lyrics and had such impeccable taste: the songs of Mercer, Gershwin, Jimmy Van Heusen, Sammy Cahn.
Miles Davis, Bill Evans - "Kind of Blue." Listen, I don't want you to think I'm one of those people who only "discovered" this album after NPR and everybody made a big deal on its 40th anniversary. I loved it from the start, in 1959. It's Miles's best album with absolutely his best lineup of musicians -- Bill Evans, Cannonball Adderley, John Coltrane, Philly Joe Jones, Paul Chambers. There's never been any other jazz quite like it before or since.
Mel Torme/George Shearing. Both these guys just seem (well, not Mel, he's played his last gig) to improve with age, and together they swung.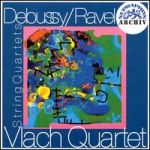 Ravel's String Quartet. Or is it Debussy's String Quartet? I can never tell them apart, and since they're always paired on recordings, it doesn't matter. I wind up playing them both. I love them equally.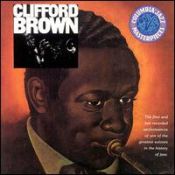 Clifford Brown. If Clifford had lived (he died in a car crash at age 26), would we ever had paid so much attention to Miles Davis?
Clifford had it all: wonderful ideas, splendid technique, great tone and range. After he died Benny Golson wrote a beautiful piece, "I Remember Clifford."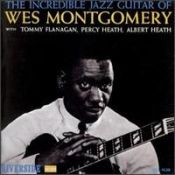 The Montgomery Brothers and Five Others. This means Wes Montgomery, the legendary guitar player, with his two brothers and three unknowns (Pookie Atkinson on tenor?) from Indianapolis. I dunno, I first heard this in the late 50s and have just always liked it.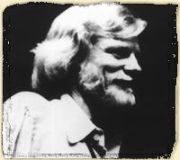 Gerry Mulligan. I like SO much by Gerry, where to begin? His duets with Paul Desmond ("Two of a Mind")? All the wonderful stuff he did early on with Chet Baker? The Concert Jazz Band of the 60s? Sorry, I can't make a choice here.