Jerry Boyd's list, 1st five (in no particular order)
Artist/Group: Doc and Merle Watson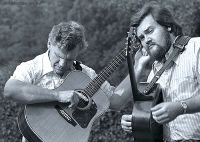 CD Title: Watson Country
Comments: Tastefully done traditional bluegrass and folk music by one of the original flat pickers and his son.

May 29, 2012, Doc Watson passes on. Here's a short, good tribute.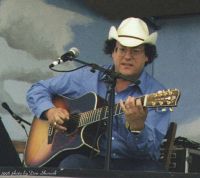 Artist/Group: Steve Kaufman
CD Title: Kamp Kaufman - 1998
Comments: Recorded live at his annual Guitar Workshop. A variety of musicians but all first rate with some of the most impressive bluegrass and traditional music playing Iíve ever heard.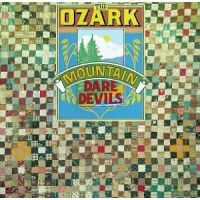 Artist/Group: The Ozark Mountain Daredevils
CD Title: The Quilt Album
Comments: Itís not actually called The Quilt Album, but many refer to it as that. It's untitled. Their first release, it was released in 1973 and is largely responsible for my tilt toward bluegrass music. Simple and clean yet brimming with talent and creativity.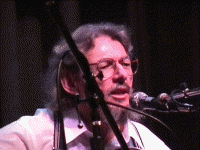 Artist/Group: Norman Blake
CD Title: Slow Train Through Georgia
Comments: Flat pickers top my list and Norman is one of the finest. He knows how to make a guitar sing. A lot of his songs date back to the 1800s but they were new to me until I heard Norman do them.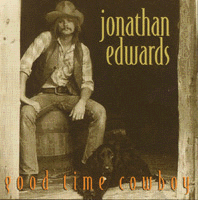 Artist/Group: Jonathan Edwards
CD Title: Have A Good Time For Me
Comments: Another influential album from my past. More country-rock than bluegrass. Excellent rhythms, interesting lyrics and a great voice. Have a Good Time For Me is no longer available by itself but can be had from Jonathan Edwardís website on a compilation CD called Good Time Cowboy.