Bill Adams' list, 1st five
Steve asks us to pick only ten CD's to listen to the rest of our lives. Wow. I counted more than 400 in our house. I got them down to 43, with many tears. Now I have picked ten, but when I read the list, I want to make exchanges, and then I don't. I am almost 67, and my whittling held surprises for me when I took the challenge seriously.

In no special order, I'd take these ten, here in November, 2011. If I were to make a list six months from now, I'd bet there would be two or three changes.


1. The Almanac Singers, "Songs of Protest"
This was the first folk super-group, although they sold few records in 1941-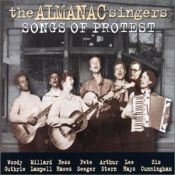 42. Leftists, mostly, based in New York. Featuring the still-living Pete Seeger, Woody Guthrie, and Lee Hays, later of the Weavers, they were against our involvement in World War II as long as Stalin and Hitler were friends, then for it after Germany invaded Russia and the Japanese did the same to Pearl Harbor.
A low-budget group of nobodies, except for Woody, who had recorded "Dust Bowl Ballads" for RCA Victor and been on the radio and was a minor celebrity in certain circles, their songs hold up remarkably well. And when one listens, one foresees not only the Weavers, but the Kingston Trio, Peter, Paul and Mary, The Limelighters, The Highwaymen, Bob Dylan, Phil Ochs and many more to come twenty years on.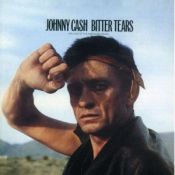 2. Johnny Cash, "Bitter Tears"
Short, by CD standards. All songs about or by Indians, especially Peter LaFarge. He wrote "Ballad of Ira Hayes" and "Drums" and "White Girl" which are each done superbly by Johnny.
One of the best "theme" LP's in Cash's career.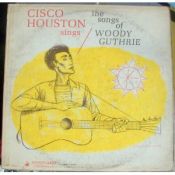 3. "Cisco Houston Sings the Songs of Woody Guthrie"
Cisco was one of Woody's best friends, and had the best male voice of the '40's and '50's folk scenes.
I "found" Cisco in '59 when I was 14, via a public library LP, and have loved him ever since. He died in 1961, way too soon, and this album was one of his last.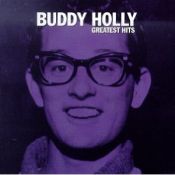 4. "Buddy Holly Greatest Hits"
He was the anti-Elvis for us geeky kids in the late '50's, proving you could be a rock and roll star even if you did not look like the Memphis king.
I now own just about every scrap of recorded material by him, and have been to his grave, his church, the home in which he got married, and most wonderfully, the Clovis NM studio where he recorded his best stuff.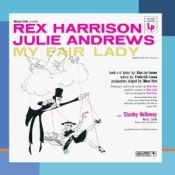 5. "My Fair Lady Original Broadway Cast"
I saw this on Broadway in 1959, my first musical, with the actors who replaced Julie Andrews and Rex Harrison.
The experience created a love of musical theater which persists.