[I met Arley through an online music site in early 2009, and am delighted to post his Deserted Island Music list.
So broad is his love of music, a relaxing of the "ten best" rule was clearly required. I'd thought my own musical knowledge was fairly eclectic, but now see I was just an organ grinder's monkey dancing to the same old song.
Get ready for an enjoyable education. – Steve]
Arley Dealey's list, the top ten
The top two are the top two. The rest are kind of, sort of in order… maybe.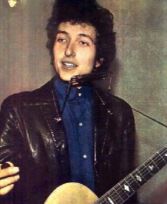 HIGHWAY 61 REVISITED Bob Dylan
Unbelievable. A masterpiece. As much as I admired and enjoyed early Dylan (not so much any of his later work), the only other albums I consistently return to are The Times They Are A-Changin and John Wesley Harding.
RAIN DOGS Tom Waits
Tom Waits has had three distinct phases to his musical career. In his most recent -- and most substantive -- you either get it or you don't. So don't expect any middle of the road opinions -- or any middle of the road music.
Ra
in Dogs is my pick but it's tough. I could have easily chosen Swordfishtrombones, or Bone Machine or Mule Variations. This is all amazing stuff and has some real substance to it if you can handle all the dissonance of his "junkyard orchestra".
If you want mellow (but still good) music, check out the earliest recordings... Closing Time or the live Heart of Saturday Night or the soundtrack from One From the Heart.
The middle phase in his timeline is also somewhere in between the other two musically. Rawer and more hard-edged than his earlier work but still more accessible than his current work. Small Change would be my choice from this period.
Coda: You really have to hear Waits' version of Hi-Ho (the dwarves work song) on Stay Awake, Hal Willner's tribute album to Disney movie music (also in the Waits' collection Orphans).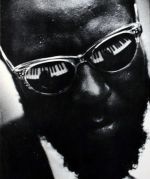 ROUND MIDNIGHT AND OTHER JAZZ CLASSICS Thelonius Monk
So many brilliant compositions… how do you restrict Monk to a single CD? I don't know but I guess this is the best solution. Monk, I think, was the most brilliant musician of my age. And he never fell into the bebop trap of trying to see how many notes he could cram into a tune. Monk's work is full of breathing space that creates wonderful tension which he then resolves with a note that you would NEVER have expected... but once you've heard it you know it is perfect and nothing else would have done.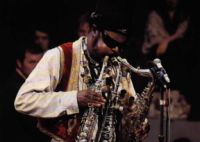 THE MAN WHO CRIED FIRE Rahsaan Roland Kirk
Like Monk, too many great compositions to select a regular album release. Too many people dismissed Kirk as a novelty because of his tendency to play multiple reed instruments simultaneously. But, unlike others who have done this, he actually _played_ each of them independently. And this cat could really play!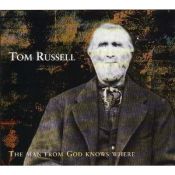 THE MAN FROM GOD KNOWS WHERE Tom Russell
Forgive the almost unlistenable version of "Wayfaring Stranger" with Iris Dement, the rest of this is brilliant & cohesive. Also check out HURRICANE SEASON, POOR MAN'S DREAM, and THE ROAD TO BAYAMON.
TANGLEWOOD TREE Dave Carter & Tracy Grammer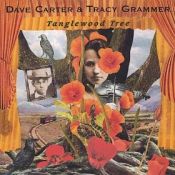 A wonderful folk duo, although Carter usually called his music "Buddhist country"… which is pretty apt.
I remember sitting absolutely enraptured by the way their voices intertwined as they did an all-too brief three song set at the Ann Arbor Folk Festival in 2000 or 2001. Carter's lyrics abounded with Buddhist theology, characters from Arthurian legend and the cowboy ethos... and it all somehow worked.
Unfortunately Dave died all too young of a heart attack, so there isn't as much of this wonderful music as there should be. Tanglewood Tree is my pick but you can't go wrong with any of it, not even Seven Is The Number, released four years after Dave died.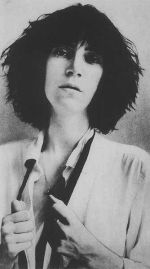 HORSES Patti Smith
Punk before punk was punk. More poet than musician (akin to Leonard Cohen in that aspect). Smith's early albums were electrifying (and, besides, they featured cover photographs by Robert Mapplethorpe). Horses is my pick with Radio Ethiopia being a close second.
[In 2010, Patti Smith won the 2010 National Book Award, Nonfiction for Just Kids, about her youthful days with Mapplethorpe in NYC.]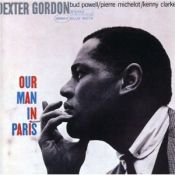 OUR MAN IN PARIS Dexter Gordon
Great straight ahead tenor sax bebop. Also like GO! and A SWINGIN' AFFAIR. Played a leading role in Bernard Travier's wonderful movie 'Round Midnight.
The Resurrection of Pigboy Crabshaw Paul Butterfield Blues Band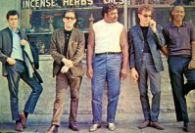 It's probably a travesty that the only Chicago blues to make my Deserted Island 10 is a white boy's band, but there it is. Really hard to choose between RESURRECTION -- with its great movement toward R&B -- or the more straight-up Chicago blues tinged with eastern influences on EAST/WEST but I flipped a coin and went with RESURRECTION.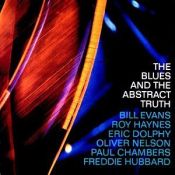 BLUES AND THE ABSTRACT TRUTH Oliver Nelson
An amazing lineup of musicians -- Freddie Hubbard, Eric Dolphy, Bill Evans, Paul Chambers, Roy Haynes and George Barrow -- made a masterpiece in the same vein as Miles Davis' Kind of Blue. (Don't be distracted by the much later release More Blues & the Abstract Truth, which was totally unrelated and not very impressive.)