Deserted Island Movies home page
my Amazon reviews, mostly about books, movies and music
Recommend unreservedly (year, director, country):
Ajami (2009, Copti/Shani, Israel)
Aleksandra (2007, Sokurov, Russia)
Another Year (2010, Leigh, Britain)
The Attack (2012, Doueiri, Israel)
Au Revoir les Enfants (1987, Malle, France)
Battle of Algiers (1967, Pontecorvo, France)
Beaufort (2007, Cedar, Israel)
Beauty and the Dogs (2017, Ben Hania, Tunisia)
Before the Rain (1994, Manchevski, Macedonia)
Beyond the Hills (2012, Mungiu, Romania)
Breaker Morant (1980, Beresford, Australia)
Children of Paradise (1945, Carne, France)
Cinema Paradiso (1988, Tornatore, Italy)
City of Life and Death (2009, Chuan, China)
Coming Home (2014, Zhang, China)
The Commitments (1991, Parker, Ireland)
Culloden (1966, Watkins, Scotland)
The Counterfeiters (2007, Ruzowitsky, Germany)
Danton (1983, Wajda, France)
In Darkness (2012, Holland, Poland)
Departures (2008, Takita, Japan)
Dheepan (2015, Audiard, France)
District 9 (2009, Blomkamp, South Africa)
Divided We Fall (2001, Hrebejk, Czech Republic)
Don't Tempt Me (2001, Yanes, Spain)
Downfall (2004, Hirschbiegel, Germany)
The Emigrants / The New Land (1971, Troell, Sweden)
Everlasting Moments (2008, Troell, Sweden)
Eyimofe (2020, Esiri, Nigeria)
The Fall (2006, Tarsem, India)
Fear and Trembling (2003, Corneau, France)
Four Lions (2010, Morris, Britain)
Girl with the Dragon Tattoo, 3-film series (2009, Oplev, Sweden)
The Guardians (2017, Beauvois, France)
Hero (2004, Zhang, China)
Himalaya (1999, Valli, Tibet)
Ida (2013, Pawlikowski, Poland)
Jean de Florrete / Manon of the Spring (2007, Berri, France)
Jojo Rabbit (2019, Waititi, Germany?/New Zealand?)
Ju Dou (1990, Zhang, China)
Love and Anarchy (1973, Wertmuller, Italy)
Lust, Caution (2007, Lee, China)
Minari (2020, Chung, Korea) (yes, I know it's filmed in America but this is a Korean film)
My Life as a Dog (1985, Hallstrom, Sweden)
Nowhere in Africa (2001, Link, Germany/Kenya)
Pan's Labyrinth (2006, Del Toro, Mexico)
Parasite (2019, Bong, Korea)
Pelle the Conqueror (1987, August, Sweden)
Phoenix (2014, Petzold, Germany)
The Pianist (2002, Polanski, Poland)
Ponette (1996, Doillon, France)
The Promise (1996, Dardenne, Belgium)
The Proposition (2005, Hillcoat, Australia)
Raining Stones (Loach, 1993, Britain)
Rashevski's Tango (Garbarski, 2003, Belgium)
Salaam Bombay (Nair, 2003, India)
Secrets and Lies (Leigh, 1996, Britain)
Son of Man (2006, Dornford-May, South Africa)
Son of Saul (2015, Nemes, Hungary)
A Special Day (1977, Scola, Italy)
Triangle of Sadness (2022, Ostlund, Sweden)
Venus in Fur (2014, Polanski, France)
A Very Long Engagement (2004, Jeunet, France)
A War (2015, Lindholm, Denmark)
The War Game (1964, Watkins, Britain)
Watchtower (2012, Esmer, Turkey)
The Well Digger's Daughter (2011, Auteiul, France)
The Wind That Shakes the Barley (2006, Loach, Ireland)
Winter Sleep (2014, Ceylan, Turkey)
Witnesses (2003, Bresan, Croatia)
Z (1969, Costa-Gavras, France)
Recommend enthusiastically: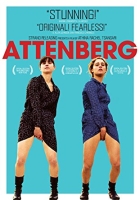 4 Months, 3 Weeks and 2 Days (2007, Mungiu, Romania)
8 Women (2002, Ozon, France)
400 Blows (1959, Truffaut, France)
1000 Rupee Note (2014, Sathe, India)
1001 Grams (2014, Hamer, Norway)
Aferim (2015, Jude, Romania)
Alan Partridge (2013, Lowney, Britain)
All About My Mother (1999, Almodovar, Spain)
All Together (2011, Robelin, France)
Amarcord (1973, Fellini, Italy)
Amour (2012, Haneke, France)
Angels' Share (2012, Loach, Scotland)
The Artist and the Model (2012, Trueba, France)
As I Open My Eyes (2015, Bouzid, Tunisia)
Attenberg (2010, Tsangari, Greece)
The Aura (2005, Bielinsky, Argentina)
Autumn Sonata (1978, Bergman, Sweden)
Autumn Spring (2001, Michalek, Czech Republic)
Babette's Feast (1987, Axel, Denmark)
Bad Day to Go Fishing (2009, Brechner, Uruguay)
The Band's Visit (2007, Kolirin, Israel)
Banlieue 13 (2004, Morel, France)
The Banshees of Inisherin (2022, McDonagh, Ireland)
Barbara (2012, Petzold, Germany)
Belle Epoque (1992, Trueba, Spain)
Before Your Eyes (2009, Bezar, Turkish Kurdistan)
Betty Blue (1986, Beineix, France)
Bicycle Thieves (1948, De Sica, Italy)
Big Deal on Madonna Street (1958, Monicelli, Italy)
Black and White in Color (1976, Annaud, France)
Black Jack (1979, Loach, Britain)
Bleak Street (2015, Ripstein, Mexico)
Blue is the Warmest Color (2013, Kechice, France)
The Boat is Full (1981, Imhoof, Switzerland)
Boy (2010, Waititi, New Zealand)
Bye Bye Germany (2017, Garbarski, Germany)
Camila (1984, Bemberg, Argentina)
Campfire (2004, Cedar, Israel)
La Comunidad (2000, de la Iglesia, Spain)
Children of Men (2006, Cuaron, Britain)
Chinese Puzzle (2013, Klapisch, France)
Chungking Express (1995, Kar-Wai, China)
City of God (2002, Meirelles, Brazil)
Closely Watched Trains (1966, Menzel, Czechoslovakia)
Cold War (2018, Pawlikowski, Poland)
Colors of the Mountain (2010, Arbelaez, Columbia)
Confidence (1980, Szabo, Hungary)
Cronos (1993, del Toro, Mexico)
Crouching Tiger, Hidden Dragon (2001, Lee, China)
The Dance of Reality (2013, Jodorowsky, Chile)
The Dark Horse (2014, Robertson, New Zealand)
Day for Night (1973, Truffaut, France)
The Day I Saw Your Heart (2011, Devoldere, France)
Deep Crimson (1996, Ripstein, Mexico)
Dekalog (1989, Kieslowski, Poland)
Delicatessen (1991, Jeunet, France)
Dersu Uzala (1975, Kurosawa, Russia)
Desert Flower (2009, Hormann, Somalia)
Diabolique (1955, Clouzot, France)
Dona Flor and Her Two Husbands (1976, Barreto, Brazil)
Earrings of Madame de (1953, Ophuls, France)
Eat Drink Man Woman (1994, Lee, Taiwan)
The Edge of Heaven (2007, Akin, Turkey)
L'enfant (2005, Dardenne, France)
The Fairy (2011, Abel/Gordon, Belgium)
Farinelli, Il Castrato (1994, Corbiau, France)
Finding Your Feet (2017, Loncraine, Britain)
The Firemen's Ball (1967, Forman, Czechoslovakia)
Following (1998, Nolan, Britain)
Footnote (2011, Cedar, Israel)
Foreign Letters (2012, Thier, Israel)
Fuse (2003, Zalica, Bosnia)
Get Out Your Handkerchiefs (1978, Blier, France)
The Gods Must Be Crazy (1980, Uys, Botswana)
Graduation (2016, Mungiu, Romania)
Le Grand Voyage (2004, Ferroukhi, France)
Happy-Go-Lucky (2008, Leigh, Britain)
Happy Times (2000, Zhang, China)
Headhunters (2011, Tyldum, Norway)
A Hidden Life (2019, Malick, Austria)
A Hijacking (2012, Lindholm, Denmark)
Hobson's Choice (1954, Lean, Britain)
Hope and Glory (1987, Boorman, Britain)
House of Flying Daggers (2004, Zhang, China)
The Human Resources Manager (2010, Riklis, Israel)
The Hunt (2012, Vinterberg, Denmark)
Hunt for the Wilderpeople (2016, Waititi, New Zealand)
L'iceberg (2005, Abel/Gordon, Belgium)
Incendies (2010, Villeneuve, Canada)
The Inheritance (1962, Kobayashi, Japan)
The Intouchables (2011, Nakache/Toledano, France)
I Served the King of England (2006, Menzel, Czechoslovakia)
In the Fade (2017, Akin, Germany)
Jesus of Montreal (1989, Arcand, Canada)
Jimmy's Hall (2014, Loach, Ireland)
Kills on Wheels (2016, Till, Hungary)
King of Devil's Island (2011, Holst, Norway)
King of Hearts (1966, de Broca, France)
LaCombe, Lucien (1974, Malle, France)
Life Is Sweet (1990, Leigh, Britain)
Life of Riley (2014, Resnais, France)
The Lives of Others (2006, von Donnersmarck, Germany)
The Long Good Friday (1980, Mackenzie, Britain)
Longitude (2000, Sturridge, Britain)
Look Both Ways (2005, Watt, Australia)
Looking for Eric (2010, Loach, Britain)
Lost in Paris (2016, Abel/Gordon, Belgium)
The Lunchbox (2013, Batra, India)
Loves of a Blonde (1965, Forman, Czechoslovakia)
Macbeth (1971, Polanski, Britain)
Malena (2000, Tornatore, Italy)
A Man Escaped (1956, Bresson, France)
Man of Iron (1981, Wajda, Poland)
Manuscripts Don't Burn (2014, Rasoulof, Ira

n)

Marguerite (2015, Giannoli, France)
Marketa Lazarová (1967, Vlácil, Czechoslovakia)
Masaan (2015, Ghaywan, India)
Mataharis (2007, Bollain, Spain)
The Match Factory Girl (1990, Kaurismäki, Finland)
Max Manus: Man of War (2008, Ronning/Sandberg, Norway)
The Measure of a Man (2015, Brize, France)
Mephisto (1981, Szabo, Germany)
Micmacs (2009, Jeunet, France)
The Midwife (2017, Provost, France)
Millions (2004, Boyle, Britain)
Monsoon Wedding (2002, Nair, India)
The Motorcycle Diaries (2004, Salles, Argentina/Chile/Peru)
Mr Turner (2014, Leigh, Britain)
My Brilliant Friend (2018, Costanzo, Italy)
Newton (2017, Masurkar, India)
Nights of Cabiria (1957, Fellini, Italy)
Nine Queens (2000, Bielinsky, Argentina)
Oldboy (2003, Park, Korea)
Only Human (2004, Harari/Pelegri, Spain)
The Organizer (1963, Monicelli, Italy)
OSS 117, Cairo Nest of Spies (2006, Hazanavicius, France)
The Page Turner (2006, Dercourt, France)
Paris Je T'aime (2006, "many," France)
Persepolis (2007, Satrapi, France/Iran)
The Piano in a Factory (2010, Meng, China)
Poetry (2010, Lee, Korea)
The Pool (2007, Smith, India)
The Pope's Toilet (2007, Charlone, Uraguay)
Il Posto (1961, Olmi, Italy)
Private Fears in Public Places (2006, Resnais, France)
Le Quattro Volte (2010, Frammartino, Italy)
The Queen of Katwe (2016, Nair, Uganda)
Quest for Fire (1981, Annaud, pre-history)
R (2010, Lindholm/Noer, Denmark)
Revanche (2008, Spielmann, Austria)
Roman de Gare (2007, Lelouch, France)
Rudo y Cursi (2008, Cuaron, Mexico)
Run Lola Run (1998, Tykwer, Germany)
Scenes from a Marriage (1974, Bergman, Sweden)
Schneider vs Bax (2015, van Warmerdam, Netherlands)
Secrets of the Heart (1997, Armendariz, Spain)
The Seduction of Mimi (1972, Wertmuller, Italy)
Senso (1954, Visconti, Italy)
Seven Minutes in Heaven (2008, Givon, Israel)
Shadow (2018, Zhang, China)
A Simple Life (2011, Hui, China)
The Soft Skin (1964, Truffaut, France)
Something Like Happiness (2005, Slama, Czech Republic)
The Son (2002, Dardenne brothers, France)
Stolen Kisses (1968, Truffaut, France)
Summer Hours (2008, Assayas, France)
Summer Night (1986, Wertmuller, Italy)
Sweet Sixteen (2002, Loach, Scotland)
Sweet Smell of Spring (2016, Boughedir, Libya)
Swept Away (1974, Wertmuller, Italy)
Taking Sides (2001, Szabo, Germany)
Talaash (2012, Kagti, India)
The Tall Blonde Man With One Black Shoe (1972, Robert, France)
Talk to Her (2002, Almodovar, Spain)
Tango (1998, Argentina, Saura)
Tell No One (2009, Canet, France)
Tess (1979, Polanski, Britain)
The Thief (1997, Chukhray, Russia)
This Happy Breed (1944, Lean, Britain)
Tickets (2005, Olmi/Kiarostami/Loach, Italy)
Timbuktu (2014, Sissako, Mali)
Together (2000, Moodysson, Sweden)
Tokyo! (2009, Gondry/Carax/Bong, Japan)
Toni Erdmann (2016, Ade, Germany)
Topsy-Turvy (1999, Leigh, Britain)
A Touch of Sin (2013, Zhangke, China)
Transit (2018, Petzold, Germany)
Trishna (2011, Winterbottom, India)
Tuya's Marriage (2006, Wang, Mongolia)
The Umbrellas of Cherbourg (1964, Demy, France)
Underground (1995, Kusturica, Yugoslavia)
Untold Scandal (2004, Lee, Korea)
Up and Down (2004, Hrebejk, Czech Republic)
Vera Drake (2004, Leigh, Britain)
La Vérité (1960, Clouzot, France)
Vitus (2006, Murer, Switzerland)
Volver (2006, Almodovar, Spain)
A Woman, a Gun and a Noodle Shop (2009, Zhang, China)
Welcome (2009, Lioret, France)
Walkabout (1971, Roeg, Australia)
The Wave (2015, Uthaug, Norway)
Ways to Live Forever (2010, Ron, Britain)
Whiskey Galore (2016, MacKinnon, Scotland)
The White Ribbon (2009, Haneki, Germany)
The Wild Pear Tree (2018, Ceylan, Turkey)
Yesterday, Today and Tomorrow (1963, de Sica, Italy)
Yi Yi (2000, Yang, Taiwan)
You, the Living (2007, Andersson, Sweden)
Y Tu Mama Tambien (2001, Cuaron, Mexico)
Zero Bridge (2008, Taba, Kashmir)
Zero Motivation (2014, Lavie, Israel)
Liked in parts but not enough to recommend:
Antonia's Line (1995, Gorris, Holland)
As It Is in Heaven (2004, Pollak, Sweden)
Buddy (2003, Tyldum, Norway)
Carnage (2011, Polanski, France)
The City of Lost Children (1995, Jeunet, France)
Elena (2011, Zvyagintsev, Russia)
Even the Rain (2010, Bollain, Spain)
Flowers from Another World (1999, Bollain, Spain)
Kagemusha (1980, Kurosawa, Japan)
Li'l Quinquin (2014, Dumont, France)
Ma Loute (2016, Dumont, France)
Man Facing Southeast (1986, Subiela, Argentina)
A Matador's Mistress (2008, Meyjes, Spain)
Painted Fire/Chihwaseon (2002, Kwon-Taek, Korea)
Portrait of a Lady on Fire (2019, Sciamma, France)
The Return (2003, Zvyagintsev, Russia)
The Robber (2010, Heisenberg, Austria)
Rumba (2008, Abel/Gordon, Belgium)
A Screaming Man (2010, Haroun, Chad)
Ushpizin (2004, Dar, Israel)
Wind Journeys (2009, Guerra, Columbia)
Wonderful Town (2008, Assarat, Thailand)
You Ain't Seen Nothin' Yet (2012, Resnais, France)
Can't recommend but couldn't stop watching and won't soon forget: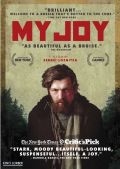 Borgman (2013, van Warmerdam, Netherlands)
Celebration (1998, Vinterberg, Denmark)
Dogtooth (2009, Kynodontas, Greece)
My Father My Lord (2007, Volach, Israel)
La Haine (1995, Kassovitz, France)
My Joy (2010, Loznitsa, Russia)
The Lure (2015, Smoczynska, Poland)
The Piano Teacher (2001, Haneke, Austria)
Seven Beauties (1975, Wertmüller, Italy)
Highly rated, even classic, that I thought terrible:
La Belle Noiseuse (1991, Rivette, France) ... One of the rare films to get 100% approval on Rotten Tomatoes, but for me a talkative, artsy clunker, boring except when Emmanuelle Béart was on screen, whether clothed or nude. This film was final proof for me that I have no right brain (artistic), only left (logical). After the first hour (of 4), I saw it was hooey and fast forwarded most of the time. Whenever I'd stop and hear more dialogue, I'd hope it would get better, but it never did. Then again, as mentioned, 100% of the critics loved it.
Breathless (1960, Godard, France) ... Pretentious dialogue. Characters - a mugging murderer and a self-centered young woman - we don't care about. What makes me think this film is liked by gay men and straight women for a chiseled Belmondo in that long scene in bed without a shirt?
Contempt (1963, Godard, France) ... 94% of Rotten Tomatoes critics liked this waste of film stock. I confess to liking it only when Brigitte Bardot was on the screen.
Hiroshima, Mon Amour (1959, Resnais, France) ... Finally watched in 2012, as mature as I'll ever be, and think it's the worst "important" foreign film I've ever seen. From a director I respect for "Night and Fog" and many of his later films, so the fault is probably mine.
In the Mood for Love (2000, Wong, Hong Kong) ... Maggie Cheung could read the phone book for two hours and a movie wouldn't be terrible. In this movie she wears one eye-catching dress after another, almost reason enough to keep watching. This film is terrible (OK, not terrible) because 1) the love stayed platonic (too many films have gratuitous sex - I think, for example, of "21 Grams" - but this film needed some passion, and 2) the ending, with news footage of de Gaulle in Cambodia and Maggie's "lover" at Angor Wat, was off-tune for a film in Hong Kong and, briefly, Singapore. Critics and viewers loved this film, and I can see why. Maggie Cheung, right? But not me.
Juliet of the Spirits (1965, Fellini, Italy) ... Must be something wrong with me. 81 at Rotten Tomatoes, 83 at Metacritic, but I gave up about half way through. This film looked good, but was sunk, for me, by too much inane, arty, unrealistic prattle. I'll take the hit; I just don't get Fellini's genius.
Last Year at Marienbad (1961, Resnais, France) ... Watched in 2018, and can't understand its rave reviews. Stayed for half the film until I could take no more. Later read reviews confirming the movie's pretentious script never got any better. Guess I just don't appreciate French surrealism. When people talk about "artsy-fartsy French films," they're probably thinking of this one.
La Notte (1961, Antonioni, Italy) ... "One of Stanley Kubrick's favorite films." "One of Lars von Trier's favorite films." "Included among the '1001 Movies You Must See Before You Die,' edited by Steven Schneider." No, the most boring, unrealistic, unintentionally silly two hours ever in film.
My Night at Maud's (1969, Rohmer, France) ... Some good moments but talkative and philosophical beyond migraine. (Or is this how the French are, talkative and philosophical?) Unrealistic, too, when an attractive woman repeatedly invites you to stay the night, and you do sleep with her ... but above the blankets. Then again, two Oscar nominations, so what do I know?
Nostalghia (1983, Tarkovsky, Russia) ... No, this is the worst. Needlessly long takes in which nothing happens. Inane dialogue. Symbolism beyond understanding by us plebs. An "art" film only true "artists" can appreciate. Stayed to the end to see if it finally got better. It did not.
Nymphomaniac II (2013, Trier, Denmark) ... The arthouse porn of Volume I apparently didn't have enough room for the director to inflict hurt, pain and humiliation on the "heroine." Trier seems to be using film to work out his deep emotional problems with women. I've now seen five Trier films -- the two Nymphomaniacs, Melancholia, Breaking the Waves, and Europa, and disliked all of them. N II wasn't just dislikable, but despicable. No doubt Trier's technical skills are good, but he's in need of a therapist. His films are a waste of talent.
La Strada (1954, Fellini, Italy) ... 97% of Rotten Tomatoes critics liked it. Not me. Giulietta Masina was delightful, if cute mentally handicapped women appeal to you. No one else in this film was appealing at all. Many critics talked about the film's symbolism, its origin of Fellini's recurring themes. Taking the chance I'm like Homer Simpson, but this film is boooorrrrrring and terribly acted (except by Ms Masina, who can't rescue it).
Uncle Boonmee Who Can Recall His Past Lives (2011, Weerasethakul, Thailand) ... Obscure director, laughably amateurish, right up there in the prize for worst, but in fact won the Palme d'Or at Cannes, and 89% of critics at Rotten Tomatoes somehow liked it. How to explain?
Wild Grass (2009, Resnais, France) ... Didn't despise this film, just disliked it very much (and didn't finish it). Such a stupid script wasted on such fine actors. But just when I'm about to give up on Resnais, he gives us "Life of Riley" or "Public Fears...."